Harris Law is a leading insurance claims and personal injury litigation law firm committed to assisting those injured in accidents, and property owners who are fighting to receive fair and just outcomes with their insurance company after a fire, flood, wind or other insurance claim that is being denied, delayed or underpaid.
Words From Our Founder, Jason Harris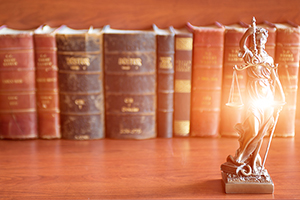 For over 25 years, I've spent my legal career focusing on two aspects of the law, property insurance law and personal injury law. Simply put, my focus is on protecting the injured whether it be as a result of a first party claim where your own insurance carrier is not playing fair, or a third party claim where one has suffered a personal injury and is seeking compensation for an accident or events leading to the injury.
I began my career working with insurance companies as a defense attorney. During that time, I litigated cases before the court and jury. I watched and studied. I learned their practices and procedures, and witnessed behavior that made me realize this was not where I was meant to be. I realized I was not meant to protect the empires of wealth but rather to fight for the victims.
I left insurance defense and developed a plan for a law firm to deal strictly with insurance law on behalf of policyholders — a firm based on the belief that no policyholder or victim should ever be left at the mercy of an insurance company, that policies should be honored, and that policyholders have legal recourse if their insurers do not act in good faith.
As a dedicated advocate for the rights of policyholders, I founded the Law Offices of Jason E. Harris. I sought out, found and assembled a highly knowledgeable and talented team of attorneys, experts, consultants and staff that share my vision of the law. Together we have a strong desire to see justice prevail. United in our advocacy for the policyholder, these individuals comprise one of the most highly effective and well-respected policyholder insurance claim law firms in Illinois. We strive to focus our efforts here in order to give the attention each case deserves and needs.
We strive to serve one purpose, to ensure policyholders have someone to champion their cause. That when claims are denied you have someone to fight for your rights. That when injury occurs you have someone to fight to insure proper and fair compensation. When you've suffered a loss or injury, sometimes your faith in a promise is all you have left.
The Law Offices of Jason E. Harris understand the trust you place in the one representing your needs. We understand what you are going through. With knowledge comes power. With power comes leverage. With leverage comes results. Fighting for the rights of those injured is what we do. Your consideration of our law firm is not taken lightly. On behalf of my firm I thank you for your consideration and hope to champion your cause.
The Law Offices of Jason E. Harris focuses on two areas of law, Personal Injury and Property Damage Claims. When it comes to Property Damage Claims after a disaster such as flood or fire, we assist residential homeowners with all aspects of insurance claims and commercial property claims, as well as businesses on insurance claims nationwide. From examinations under oath, to litigation, to settlement, we can oversee all aspects of the claims process.
"Our pledge is to provide competent, creative and honest legal counsel, service, and advocacy to policyholders and claimants. We will concentrate our efforts on matters of property insurance law and bad faith claims. We will ethically, diligently, and efficiently represent our clients, so as to maximize their recovery through our legal services."
Property insurance law is a highly complex and involved practice area. It takes a great deal of resources and knowledge to obtain a favorable outcome for a client. The Law Offices of Jason E. Harris has the ability to handle nearly any insurance case from beginning to end, while typically advancing necessary costs along the way.
Most of our cases are accepted on a contingency fee basis. This means that legal fees are most often paid only in the event of a recovery for the policyholder.
At the Law Offices of Jason E. Harris, we want to help our clients receive justice — what is fair, what is right, and what is due. Our full staff of attorneys offers ethical, passionate, and creative representation, never compromising quality or efficiency.
Our primary practice areas are:
• Insurance Claim Presentation and Litigation
• Insurance Coverage Disputes
• Insurance Bad Faith
While a majority of our litigation and representation is in the area of Personal Injury and Property Damage Claims, the Law Offices of Jason E. Harris also handle cases in other areas on occasion.
Serving clients statewide with offices in Chicago and suburbs.
For answers to your questions from experienced insurance law attorneys call us at 312-818-1318 or 847-260-9006.