Serious injuries affect your life and the lives of those around you – physically, financially, and emotionally. When someone close to you suffers a serious injury, lives are turned upside down, medical bills pile up, and overcoming these obstacles becomes overwhelming. We understand what you are experiencing. Having over twenty five years of experience both as defense attorneys and plaintiff attorneys in and out of the court room representing injury clients, the attorneys at the Law Offices of Jason E. Harris understand what you are going through. We understand that you need help and, more than anything else, you just want to be able to move on.
Tireless Advocates For Victims Of Injuries And Wrongful Death
Personal Injury Cases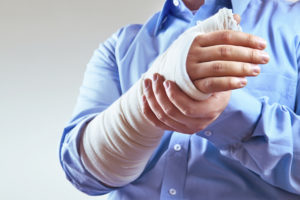 The fact that mishaps are fairly commonplace does not detract from the pain and confusion that can result when an accident or injury happens to you or a loved one. If you decide to take steps toward protecting your legal rights after an accident or injury, you may have a number of general questions about "personal injury" cases.
Products Liability
Slip and Fall Accidents
Construction Accidents
Spinal Cord Injuries
Dog Bites
Traumatic Brain Injury
Wrongful Death
Police Brutality / Civil Rights Violations
Nursing Home Abuse Cases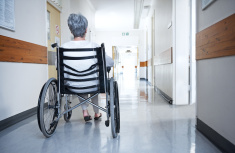 If you or a loved one has suffered from nursing home abuse or neglect, choosing the best legal professional isn't always easy. That's why, from the moment you contact the Law Offices of Jason E. Harris, we'll prove to you, you've made a wise decision.
Bedsores
Unexplained Falls and Fractures
Malnutrition
Wrongful Death
Inappropriate care
medication errors
sepsis
choking
unreasonable restraint
financial exploitation
Slip & Fall Cases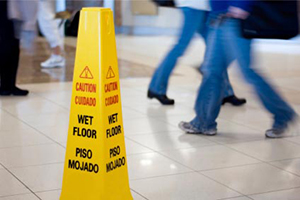 Slip and fall personal injury accidents cover a whole range of hazards that can occur on poorly maintained property. Whether ice or water makes a floor slippery, poor structural integrity makes a staircase rickety, or exposed wires cause electrical shock, many of these injuries can be traced back to negligent property maintenance. Liability in a slip and fall case usually falls on the business or property owner where the accident occurs. But determining and then proving such liability is not a straightforward as you might think. For one thing, there are no hard and fast rules about the maintenance that an owner must perform on their property. At the Law Offices of Jason E. Harris, we understand the hurdles and manner in which to prove liability.
Vehicle Accident Cases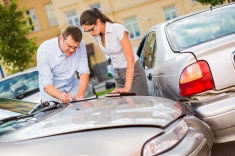 Vehicle accidents are an ongoing reality of life in an urban city. Every year people in Chicago, IL are involved in accidents involving an auto, motorcycle, truck, train, bicycle or as a pedestrian. These accidents can cause personal injury, severe injuries or death. If your injury was the result of another person or entity's negligence or recklessness, you may be entitled to compensation to help you cover your expenses so you can focus on making a quick, smooth, and full recovery.
If you have sustained an injury from an auto accident, you should consider hiring an auto injury lawyer at the Law Offices of Jason E. Harris to represent you. A strong auto accident lawyer can make a significant difference in yielding the maximum compensation for your injury.
Car Accidents
Motorcycle Injury
cell phone accidents
train accidents
public transportation accidents
truck accidents
uninsured motorists
Medical Malpractice Cases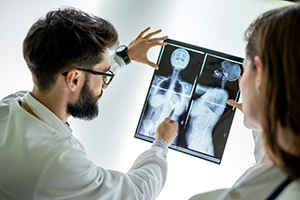 When seeking medical care, you trust your medical provider to apply his or her skills responsibly to deliver premium care. However, healthcare providers at times fail to meet this expectation.
Although there is the implementation of routines and procedures, medical providers still fail to act in accordance with their specified policies. The list of imaginable medical malpractice circumstances is endless.
Malpractice occurs when physicians offer a misdiagnosis or overlook symptoms of harmful or fatal conditions. Other cases of malpractice involve the delay or interruption of treatment by insurance firms and hospital administrators.
Birth Injury
cerebral palsy
misdiagnosis
surgical errors
brain injuries
OBGYN malpractice
plastic surgery errors
medication errors
Worker's Compensation Cases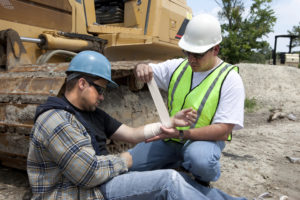 At the Law Offices of Jason E. Harris, our proficient worker's compensation lawyers recognize that filing claims can be confusing and tricky. For various reasons, many injured employees don't file for occupational damages. Those who do file frequently settle for a much lower compensation than they deserve.
Because it is imperative you understand your rights, our qualified work accident lawyers will assist you with getting paid for your time off work, medical bills, and any other expenses incurred from an occupational injury. You require a worker's compensation lawyer that has your best interests in mind. Our work injury advocates have successfully dealt with these types of claims cases since 1994.
We are zealous about the rights of injured employees, and we have made it our mission to secure compensation for people fighting against huge corporations. We have represented countless cases since our firm began, and we have received a considerable number of positive verdicts.
Union members
truck drivers
factory workers
railroad workers (fela)
workers comp benefits